THE CLIENT AT HEART
Representing both individuals and companies, we offer our services in following areas:
Family law, Real Estate and Business law.
CENTRALLY SITUATED & EFFICIENT LAW FIRM
Promptness, availability and efficiency are important values for us. At the same time, our philosophy is based on close neighbourhood relations with profound understanding of our clients demands and needs.
LAWYER TOM ÅLHED

Mr. T. Ålhed has been practising law since 1991 and he is since 2000 a member of the Swedish Bar Association. An expert in family law, business law and liquidation and regularly appointed as estate distributor, estate administrator, executor, trustee and liquidator.
tom@alhed.se
phone: +46 8 644 03 38
mobile: +46 705 23 44 83
IN COOPERATION WITH
Lawyer Lars Bentley
Lawyer Louise Lilliebjelke
Lawyer Gudrun Ståhl Rohdin
PRACTICE AREAS
Property law
General real estate law
Right of associations
Leasehold law
Tenant-owner/condominium association law
Joint ownership
Family law
Premarital settlements and cohabitation agreements
Divorces
Division of joint property
Administration of the estate/Estate inventory
Inheritance/Division of an estate
Wills
Donations
Guardian ad litem
Company law
Corporate law
Shareholder agreements/Partner agreements
Agreements
Business transactions/Merger and acquisitions
Insolvency law
Liquidations
Board representation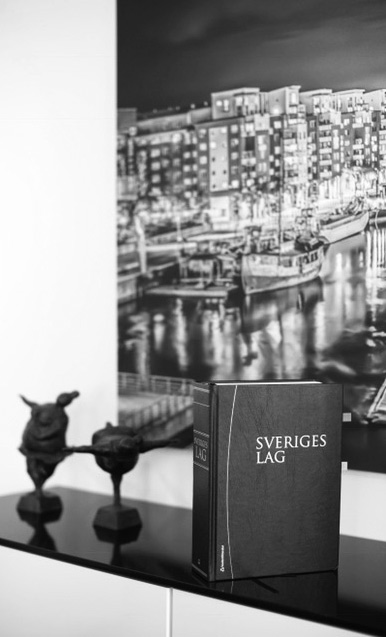 Close to the City with easy accessible commuting facilities
The law office is situated in Hammarby Sjöstad, only a couple of minutes away from Stockholm Old Town.
Contact information
Advokatfirman Ålhed AB
Hammarby Kajgata 12, 4 tr
120 30 Stockholm
SWEDEN
Phone: +46 8 644 03 38
Fax: +46 8 574 00 746
E-mail: info@alhed.se
Org.nr. 556436-7828
Advokatfirman Ålhed AB   Adress: Hammarby Kajgata 12, 4 tr 120 30 Stockholm   Phone: 08-644 03 38   Fax: 08-574 00 746   Email: info@alhed.se  Org.nr. 556436-7828